Arnie Witkin is a speechwriter, public speaking coach, executive coach, mentor and author. He has been married for 48 years, has two sons and six grandchildren.
Early life
Arnie was born in Johannesburg in 1944. He attended Saxonwold Primary School, Parktown Boys High School, Damelin College and University of the Witwatersrand (Wits), where he studied accountancy. He was a keen sportsman, playing cricket, squash, tennis, table tennis and soccer. A broken ankle when he was 15 side-lined him for two years. He had always had a tendency towards obesity, but that period of inactivity exacerbated the condition. In 1961 he weighed over 120 kgs (265lbs). In 1965 his weight was down to 80kgs (180lbs).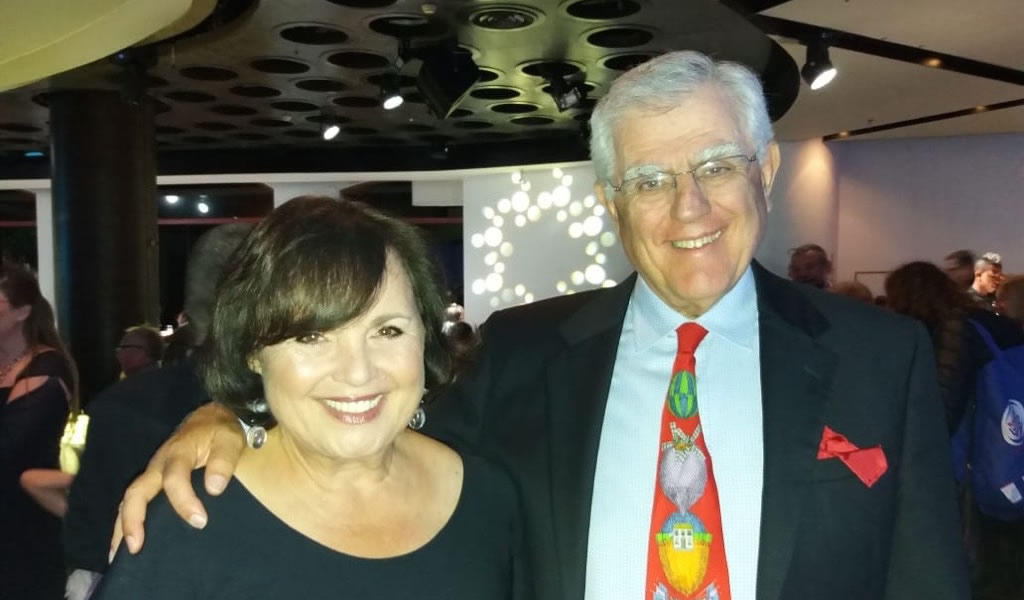 London in the mid-sixties
After qualifying as a chartered accountant in 1965 he went to London for two years. He worked in London as the accountant for the London Playboy Club and the financial director of an advertising agency.
Career in South Africa
He returned to Johannesburg in 1968 and became a member of the Johannesburg Stock Exchange (JSE) with his father's firm. In 1971 he left stockbroking and started a number of entrepreneurial businesses, including a Chinese restaurant and an Instant Print company.
He returned to stockbroking in 1973 and in 1976 he became the investment manager of Legal and General Assurance Company of South Africa (L&G). For the five years 1977 to 1981 inclusive, L&G were the top performing institution in the country.
He also put on a major musical event in Soweto in 1980, including Ladysmith Black Mambazo, who, in 1986 sang with Paul Simon on his Graceland Album.
Private Equity
In 1982, with the backing of L&G, he started New Bernica Limited, the first formalised private equity company in South Africa. It took minority stakes in private companies, seeing them through growth periods before listing on the JSE. He was informally known as 'The Father of Private Equity' in South Africa.
In 1989 90% of the investments were listed and New Bernica was 'unbundled,' the assets were distributed to the shareholders and the company was delisted. Shareholders had received an internal rate of return (IRR) of 40% p.a. Arnie was responsible for six innovations on the JSE.
Emigration
In 1989 Arnie and his family emigrated to London where he consulted to a merchant bank and a South African investment company for two years. For the subsequent three years he was unemployed and had to live off dwindling capital resources.
Return to South Africa and private equity
After the South African elections in 1994 Arnie founded another private equity company, NSA Investments Limited, listed on the JSE. In 1997 this was taken over by Gensec Limited, a subsidiary of General Mining Corporation (Gencor). The shareholders received an IRR of 31% p.a.. In partnership with Gensec he then started Gensec/NSA Equity Fund.
Cancer
In 2001 he was diagnosed with advanced thyroid cancer. Following the operation he could only speak in a high pitched whisper before he was able to have corrective surgery in 2004. About 70% of his voice was restored. As a result of his poor health he retired from active business.
In 2009 he was diagnosed with prostate cancer and also discovered that the thyroid cancer had metastasised to his lungs. He was put on a chemotherapy drug for 18 months and the cancer remained muted until 2019 when it flared up again. At the time of writing, he has been on the same drug for 18 months.
Apart from that he is in good health and still playing golf three times a week!
Young Presidents' Organisation (YPO)
Arnie has been a member of the preeminent international business organisation, YPO, since 1985. He was chairman of the London chapter of WPO (World Presidents' Organisation) for five years, chairman of the Europe Region and on the International Board for three years. WPO merged with YPO in 2007.
Major speaking engagements
Arnie has spoken twice at the annual South African Financial Mail conference on the outlook for equities. He also addressed the International Conference on Private Equity in Montreal in 2000, speaking on private equity in South Africa. Arnie appeared on the television programme 'Diagonal Street', a business programme on South Africa Television and was a finalist in the Association of Speakers' Clubs annual speech competition in 1991. He is frequently asked to speak at family and business events.
Mentoring
For the past 16 years he has focussed on mentoring YPO members and adult children of YPOers, in addition to independent entrepreneurs. He also teaches people how to speak in public and writes speeches when required.
The Witkin Gambit
In the 1975 Twins Johannesburg Open chess championship Arnie 'invented' a chess opening. In the game against former South African champion Eddie Price, Arnie's third move was an innovation that had never been seen before. It was the sacrifice of a pawn – a gambit. The game was written up in the Star newspaper by the chess correspondent, Kurt Dreyer, also a former South African champion. Dreyer coined the phrase 'The Witkin Gambit' and concluded that it was perfectly playable.
The gambit has recently been analysed in greater detail by grandmaster Dejan Bojkov who concluded that it led to interesting, sharp and bright play with chances on both sides. The Witkin Gambit can only be played against the Alekhine's defence. Alekhine was one of the greatest chess grandmasters of all time. The sequence of moves is as follows: 1. E4 Nf6 2. E5 Nd5 3. F4 This is the sacrifice. Arnie's success record with the gambit on the Internet Chess Club is over 90%, but it must be borne in mind that he has a relatively low rating so has never played against really good players.
Writing
In 2018 he started writing It's Not a Big Thing in Life: Strategies for Coping. Considerations for my adult grandchildren.' The book is a distillation of his experiences and philosophies learned over a rich and complex business and personal life. It shows his vulnerability and his strategies for coping with life's troubles and triumphs. It is not prescriptive or preaching. Rather he asks the readers to 'consider' what he says and take whatever action they think is appropriate for themselves.