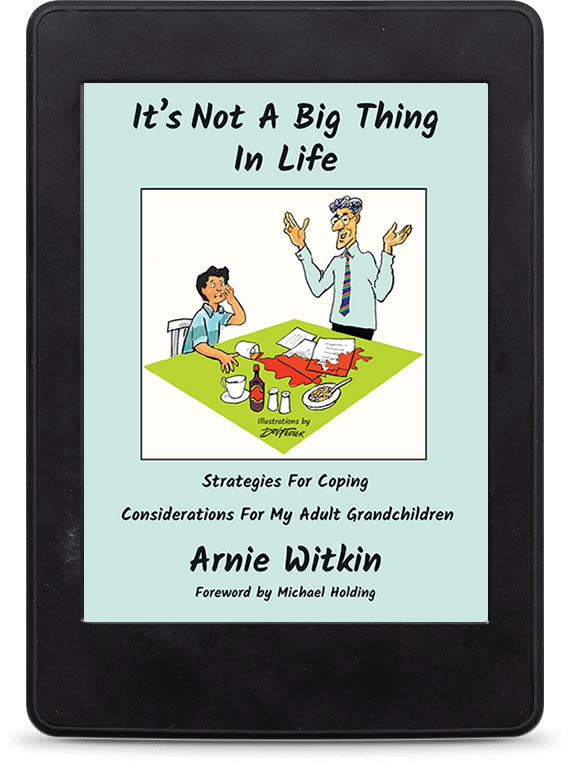 IT'S NOT A BIG THING IN LIFE
Strategies for coping Considerations for my adult grandchildren
'It's like having in your back pocket an understanding and wise parent whom you can consult at any time.' Tamara Teeger
---
It started as a series of writings meant for his grandchildren, but he gave an early draft to a friend's granddaughter who was starting university. It had such a positive effect on her that she believed that it should be for grandchildren the world over and their parents and grandparents. Hence the publication of this book. In a world of algorithms and artificial intelligence this timeless and universal common sense guide bridges the gap between the generations. It recognises that all the ubiquitous tech in the world doesn't change basic human emotions that have been around since time immemorial.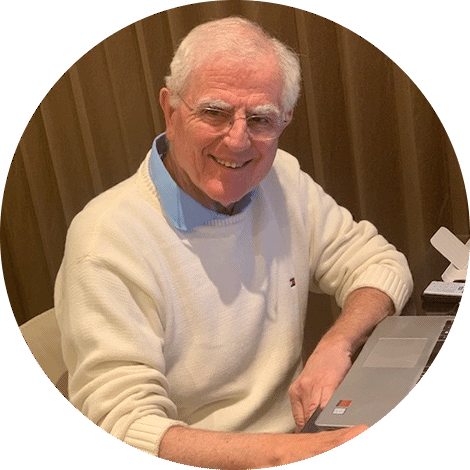 About the author
Arnie Witkin is a speechwriter, public speaking coach, executive coach, mentor and author. He has been married for 48 years, has two sons and six grandchildren.
---
Arnie was born in Johannesburg in 1944. He studied accountancy at the University of the Witwatersrand (Wits) and was a keen sportsman. After a successful business career in investment and private equity in South Africa and London, he retired from active business in 2004 due to ill health caused by cancer. He continues to mentor young entrepreneurs and teach people how to speak in public, writing speeches as required.
Arrnie started writing It's Not a Big Thing in Life in 2018. The book shows his vulnerability and his strategies for coping with life's troubles and triumphs. 'It is a "how to" book', he says 'based on action'.
'I have just finished reading your fascinating book. It is interesting, captivating, engrossing, enchanting, absorbing, sagacious, insightful, revealing, funny and wise. This is a brave account of your journey – you have courageously and humorously identified the lessons to be drawn from events that many might see in negative terms. You have reduced the "negative" view and impact by applying the Witkin approach of treating it as "it's not such a big thing in life." Sagacious advice indeed. Gems abound. A brilliant legacy and guide for your grandchildren, family, friends and anyone lucky enough to read it.'
Michael Kovensky
'Should be given to every school leaver! This is a fabulous book, really well presented and easy to read (and digest). I found it to be a great guidebook which I am sure will be of immense help and inspiration both to the titular recipients (the author's adult grandchildren) as well as everyone else lucky enough to read it. My only wish is that I could have read the book as I left school and had it with me as a companion on my life journey, the insights and values shared are very powerful.'
Neil Everitt